Catalog
API 6A Products
API 16C Products
API 6D Products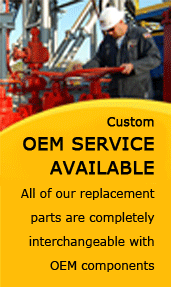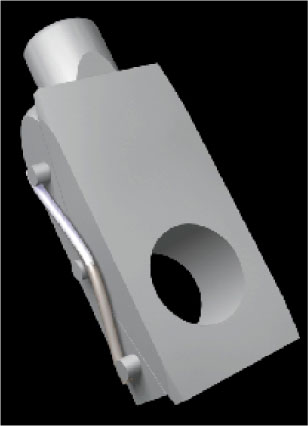 Expanding Gate
Expanding-style gates are used in Series NW and RWI Gate Valves. This popular gate design is used in manual valves to produce a high seating force against both the upstream and downstream seats simultaneously as the handwheel is tightened.This force effects a tight mechanical seal which is unaffected by line pressure fluctuations or vibration. The expanding gate allows a positive mechanical seal across both seats, both upstream and downstream,with or without line pressure. The gate assembly uses an angular gate face which is collapsed during travel. When closed, a body stop causes any further downward travel to force the faces of the gate assembly outward to effect a positive line flow seal. When opened, a bonnet stop causes any further upward travel to force bottom faces to expand and seal against the seats to isolate flow from the valve body cavity.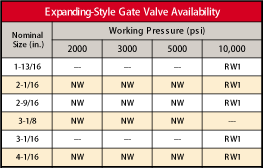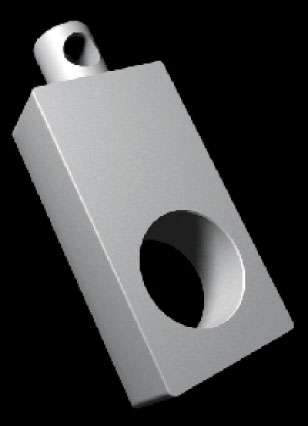 Slab Gate
Slab-style gates are one-piece, solid gates which consistently deliver outstanding sealing performance throughout a wide range of conditions, bore sizes, and working pressures, including corrosive and abrasive fluid environments. These valves meet or exceed the requirements of API Specifications 6A, 6A SSV.

The slab-style gate design effects a metal-to-metal seal on the flow stream and its simple, straightforward design makes it easy to maintain both low and high-pressure sealing situations where particular matter could pose a sediment problem.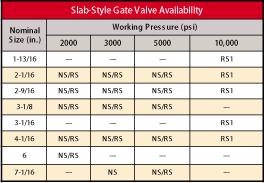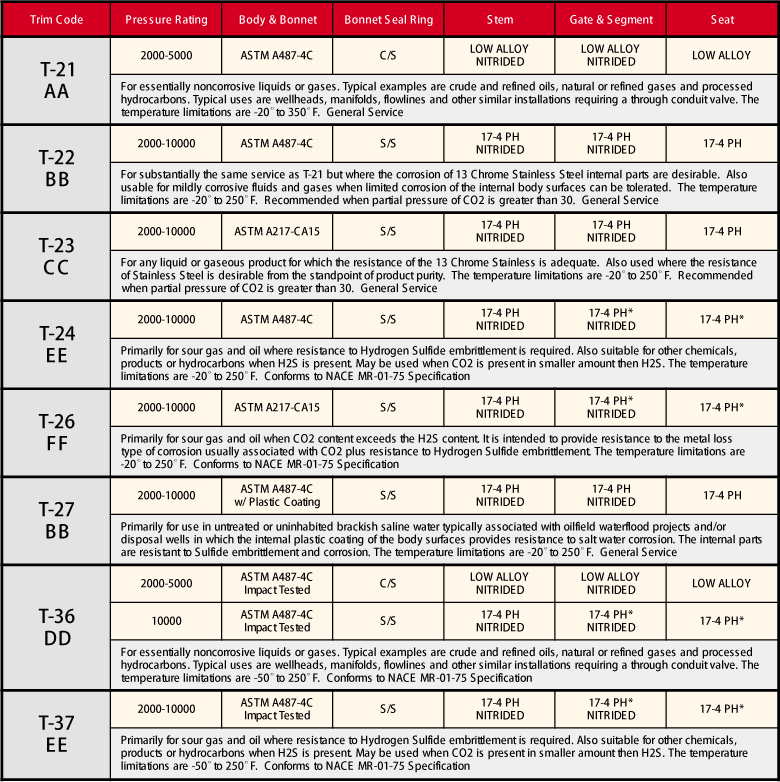 Specifications are subject to change without notice. S/S = Stainless Steel C/S = Carbon Steel * Hard Faced as Required Custom trim valves may be ordered for your specific application. when ordering custom trim valves, provide the following minimal information to facilitate recommmendation of the trim that best suits your needs.
1) Temperature Range 2) Corrosive or Abrasive Conditions 3) Pressure Rating 4) Operating Environment
Enduro-Bond Coating Available
Offers the Enduro-Bond coating system. This fusion bond coating process is available on all AOP gate valves. Enduro-Bond pro vides a barrier, superior to traditional plastic coating, that helps protect metal surfaces against corrosion and abrasive wear. This process will eliminate or greatly reduce replacement expense. With this process, your valves will have an increased life span comparable to stainless steel or aluminum bronze.